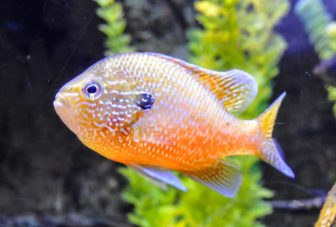 The Mississippi Museum of Natural Science is partnering with Saltine Restaurant to host a new event called "Dinner and a Dive" on Saturday, Feb. 9, from 6 p.m. to 8:30 p.m.
"Dinner and a Dive" will include a four-course meal from Saltine, live music by local musician Richard Smith and a scuba-diving show in which museum staff will give a presentation on the aquatic life inhabiting the museum's aquariums. Guests can also explore the museum's exhibits after the dinner.
The menu will include entrees such as Gulf shrimp and grits, eggplant parmesan and marinated sirloin; hors d'oevres such as pimento cheese balls and Cajun shrimp shooters; Saltine Salad with baby greens, radishes, cucumber, tomatoes, oyster crackers and dressing; and key lime pie, banoffee or s'mores cake for dessert. Guests will also receive two alcoholic beverages of their choice.
Admission is $75 per person. Dinner seating will be in groups with no private tables available. Guests must make reservations by noon on Tuesday, Feb. 5. The event is open only to visitors age 21 and up.
For information or to make reservations, call 601-576-6000 or visit mdwfp.com/museum.