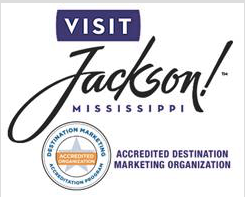 The following is a verbatim press release from Visit Jackson:
The Mississippi Blues Commission will recognize the blues contributions of H.C. Speir with the 10 a.m. unveiling Thursday, May 23, of a Mississippi Blues Trail marker.
"The seeds of the blues may have taken root in the Mississippi Delta, but they grew in part because of the efforts of individuals like H.C. Speir on Farish Street," said Visit Mississippi Director Craig Ray. "This historic area was fertile ground for the genre to flourish into an art form consumed by the masses."
Henry Columbus (H.C.) Speir played a crucial role in the recording of dozens of blues, country and gospel artists in the 1920s and '30s. In his position as owner of Speir Phonograph Company, founded at 225 N. Farish St., he located, recommended or auditioned talent for various record labels and supervised recording sessions in Jackson and Hattiesburg. Charley Patton, Skip James, Tommy Johnson, Bo Carter and the Mississippi Sheiks all recorded under Speir's auspices.
Visit Jackson President and CEO Rickey Thigpen and H.C. Speir family member. David Speir will be in attendance to commemorate Speir's contributions to the Mississippi blues.
The marker is located at 225 N. Farish Street, making it the third Mississippi Blues Trail marker in the historically significant Farish Street District located in downtown Jackson. The marker is the 204th installment on the Mississippi Blues Trail.
Launched in 2006 by the Mississippi Blues Commission, the Mississippi Blues Trail commemorates the people, places and history of blues music, the American art form responsible for shaping modern popular music. The free Mississippi Blues Trail app is available now for iOS and Android devices. For additional information, please visit msbluestrail.org.