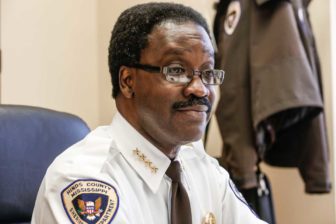 Victor Mason comes into the Hinds County Sheriff's race with an advantage; he's already the Sheriff. Some would argue he also comes in with a disadvantage—there have been some lawsuits, settlements, texts and health challenges—which Editor-in-Chief Donna Ladd asked him all about in this episode of our limited series of podcasts about the 2019 political season.
www.facebook.com/VictorPMasonSheriffofHindsCounty/
www.jacksonfreepress.com/news/politics/
This episode is brought to you by the members of the JFP VIP Club. Join at jfp.ms/VIP and help support JFP programming such as Let's Talk Jackson.
Check out the episode on Soundcloud at https://soundcloud.com/letstalkjxn/ljtpx05-victor-mason.