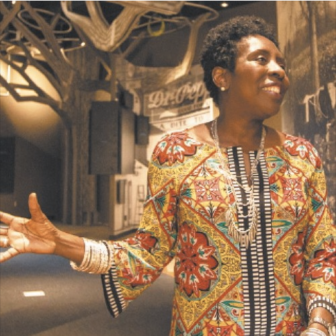 As Pamela Junior takes over the position as director of both the Mississippi History Museum and the Mississippi Civil Right Museum, she sat down with Donna Ladd to talk about growing up in Jackson, Mississippi, what her experience has been so far teaching history as director of the Mississippi Civil Rights Museum—and how the information presented in the Two Museums makes it possible to "meet people where they are" are potential help build a new future for Mississippi.
Museum of Mississippi History: mmh.mdah.ms.gov/
Mississippi Civil Rights Museum: mcrm.mdah.ms.gov/
This episode is brought to you by the Center for Art & Public Exchange at the Mississippi Museum of Art. More at museumcape.org/.
This episode is brought to you by the members of the JFP VIP Club. Join at jfp.ms/VIP and help support JFP programming such as Let's Talk Jackson.
Check out the episode on Soundcloud at https://soundcloud.com/letstalkjxn/7×11-pam-junior.