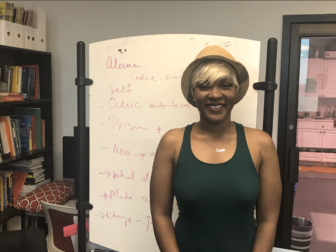 In this episode of Let's Talk Jackson, JFP Editor-in-Chief Donna Ladd talks to Alana Willis, the younger sister of the late Cedric Willis. Alana talks about her brother's 12-year false imprisonment from 1994 to 2006 and the effect that had on their family and her as a child. They also discuss Cedric's recent murder after being free for 13 years. In this emotional podcast, Willis also talks about her own sexual assault as a child. She challenges Jackson residents to do more to prevent violence.
This episode is brought to you by the members of the JFP VIP Club. Join at jfp.ms/VIP and help support JFP programming such as Let's Talk Jackson.
Check out the episode on Soundcloud at https://soundcloud.com/letstalkjxn/ltj-7×13-alana-willis.