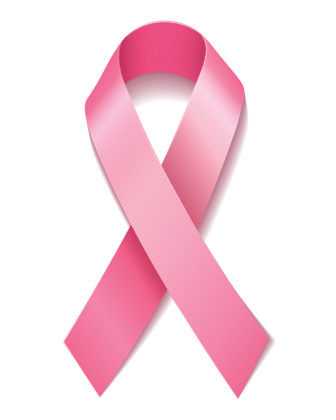 For the Making Strides of Hinds-Jackson breast-cancer-awareness march on Saturday, Oct. 28, Allstate agency owners and financial specialists from Jackson will come together for the event to secure a grant through Allstate Foundation Helping Hands to The American Cancer Society.
Here is a press release verbatim about the event and the grant:
Allstate agency owners and financial specialists from the Jackson area will come together to secure an Allstate Foundation Helping Hands grant to benefit The American Cancer Society at a Making Strides Against Breast Cancer walk. The grant will support the nonprofit organization's mission to celebrate survivors and raise awareness and funds for breast cancer research, support services and early detection.
The agency owners and/or financial specialists will each earn $1,000 for the American Cancer Society by walking during the event, which begins at 9 a.m. at Thalia Mara Hall. The American Cancer Society will use the grant to further its work in the community.
The participating Allstate volunteers are among thousands of agency owners and financial specialists around the country working to strengthen communities by volunteering their time to support the causes they care about most.
"As small business owners and community leaders, Allstate agency owners and financial specialists see firsthand the opportunities and challenges facing our communities," said Jackson Allstate agency owner Steven James. "Giving back is core to who we are, which is why we're proud to volunteer and raise funds to improve the lives of people affected by cancer. As someone with a loved one battling the disease, I personally know the value the American Cancer Society brings to those in need."
The American Cancer Society is one of thousands of organizations this year to receive Allstate Foundation Helping Hands grants secured by agency owners and financial specialists on behalf of the nonprofits where they volunteer. The grants support organizations addressing domestic violence, youth empowerment, disaster preparedness, hunger and other causes.
The Allstate Foundation Helping Hands grants are one example of The Allstate Foundation's legacy of service and giving for communities and nonprofits across the U.S.:
Since The Allstate Foundation was founded in 1952, it has contributed over $400 million to support community nonprofits. In 2016, The Allstate Foundation contributed more than $25 million to communities across the U.S.
About The Allstate Foundation
Established in 1952, The Allstate Foundation is an independent, charitable organization made possible by subsidiaries of The Allstate Corporation (NYSE: ALL). Through partnerships with nonprofit organizations across the country, The Allstate Foundation brings the relationships, reputation and resources of Allstate to support innovative and lasting solutions that enhance people's well-being and prosperity. With a focus on building financial independence for domestic violence survivors, empowering youth and celebrating the charitable community involvement of Allstate agency owners and employees, The Allstate Foundation works to bring out the good in people's lives. For more information, visit www.AllstateFoundation.org.