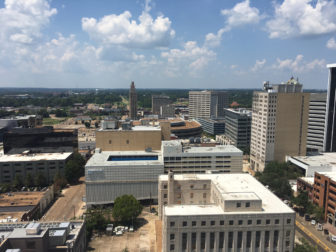 In honor of the state's bicentennial and the opening on the civil-rights and history museums in December, organizations and businesses such as Creative Mississippi, Team JXN and Blue Magnolia films have partnered together to create the Mississippi Mile in downtown Jackson. The Mile will feature a bicentennial photo gallery, which will be one of the largest pop-up, open-air galleries in the U.S., and more.  Mississippi Mile is Saturday, Dec. 9, from 11 a.m. to 5 p.m. on Capitol Street in downtown Jackson. The event is free and open to the public. Those who want to be a vendor should register here by Monday, Nov. 20, at 5 p.m. People who want to volunteer should go here.

For the event, Blue Magnolia has spent three years capturing cultural and economic renewal stories around the state as part of its "Celebrating Storytellers" project. Read it here.
For more information, email [email protected]om if you would like to be a part of this event.