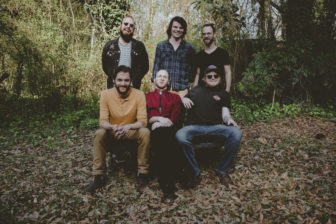 The twang-a-rang has come back around again.
Jackson alternative-country act Young Valley released its latest single, "Hang Me," via YouTube on Wednesday, Jan. 24. The song, a longtime fan favorite at concerts, is the first new recorded material from the band's core trio—lead guitarist Dylan Lovett, acoustic guitarist Zach Lovett and drummer Spencer Thomas—since their debut album, "No Filter," in November 2014.
"Hang Me" is the lead-off track from Young Valley's upcoming self-titled sophomore album, which the band recorded at Dial Back Sound in Water Valley, Miss. The record is scheduled for release on April 20 and is currently available for pre-order on Dial Back Sound's website.
For more information, find Young Valley on Facebook.