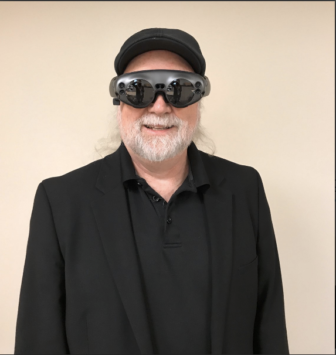 In this episode of Let's Talk Jackson, Todd Stauffer sits down with Vince Jordan, co-founder of Lobaki, Inc. and the Lobaki Foundation, two organizations focused on virtual reality (VR) and augmented reality (AR) projects and education.
Jordan has opened offices in Jackson to train what he calls "Extended Reality" creators and to create projects for universities, industry and healthcare applications. Lobaki's Extended Reality lab in downtown Jackson may be the most comprehensive in the country, and the whole concept of Extended Reality may, in 2019, be where the Web was in 1993 in terms of its potential to affect the global economy. Can Jackson, Mississippi take advantage?
This episode is brought to you by the members of the JFP VIP Club. Join at jfp.ms/VIP and help support JFP programming such as Let's Talk Jackson.
Check out the episode on Soundcloud at https://soundcloud.com/letstalkjxn/7×03-vince-jordan-lobaki.