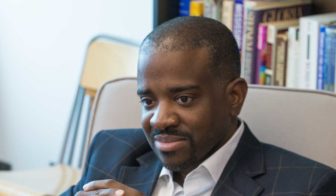 In this episode of Let's Talk Jackson, Donna Ladd sits down with Ronnie Crudup, Jr., the executive director of New Horizons Ministry Inc., and the recently elected Mississippi Representative from District 71. Donna and Ronnie talk about the effects of demographic shifts in South Jackson and how he's trying to reverse the results. Also, find out why he thinks "God has a sense of humor."
This episode is brought to you by the members of the JFP VIP Club. Join at jfp.ms/VIP and help support JFP programming such as Let's Talk Jackson.
Check out the episode on Soundcloud at https://soundcloud.com/letstalkjxn/7×04-ronnie-crudup-jr.