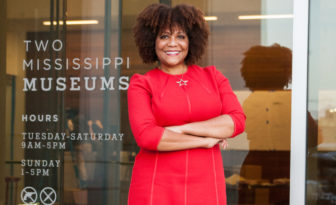 Pam Confer – 7×05
JFP Editor-in-Chief Donna Ladd has a spirited conversation with Pam Confer, a local musician, songwriter, marketing expert and political organizer on the day the governor recognized as "Mississippi Beautiful Day." They discuss the challenges that Mississippi faces in race relations and gender equality, how far the state has come, and how to keep up the energy of progress and community building in Jackson.
This episode is brought to you by the members of the JFP VIP Club. Join at jfp.ms/VIP and help support JFP programming such as Let's Talk Jackson.
Check out the episode on Soundcloud at https://soundcloud.com/letstalkjxn/7×05-pam-confer.