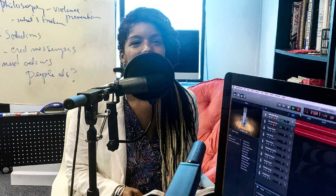 In this episode of Let's Talk Jackson, Editor Donna Ladd sits down with Rukia Lumumba for a wide-ranging discussion on criminal justice and solutions to crime and violence. Perhaps best known locally for her work on her brother's successful mayoral campaign, Rukia Lumumba is a Howard-educated attorney and executive director of the People's Advocacy Institute, a non profit dedicated to finding community-driven solutions to crime.
This episode is brought to you by the members of the JFP VIP Club. Join at jfp.ms/VIP and help support JFP programming such as Let's Talk Jackson.
Check out the episode on Soundcloud at https://soundcloud.com/letstalkjxn/7×06-rukia-lumumba.