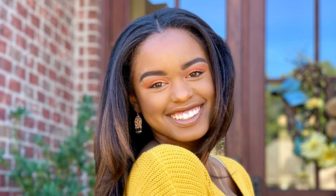 In episode 7×09, Donna Ladd talks with Maisie Brown, a 17-year-old Murrah High School student whom Donna met when she was 14 and an 8th grader at Bailey Middle School. Since that time, Maisie has become a leader in the Youth Media Project, hosting the first YMP Mayoral Forum and mentoring writing students. She was a TEDxJacksonWomen speaker in 2016 (at age 15) and is a strong proponent of public education, changing the Mississippi flag and women's rights.
This episode is brought to you by the members of the JFP VIP Club. Join at jfp.ms/VIP and help support JFP programming such as Let's Talk Jackson.
Check out the episode on Soundcloud at https://soundcloud.com/letstalkjxn/7×09-maisie-brown.