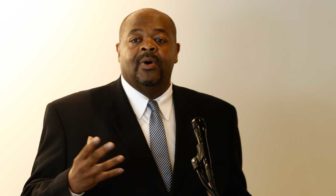 In this episode of our special series for the 2019 political season, Donna Ladd talked with Stanley Alexander, a candidate for Hinds County District Attorney.
Alexander is a Democrat who currently serves as the Director of the Public Integrity Division of the Mississippi Attorney General's office. There he has prosecuted police officers who shot unarmed people; public corruption by officials… and even current Hinds DA Robert Shuler Smith. He calls the system "broken" and wants to overhaul the system to speed up trials and reduce the jail backlogs. He was previously an assistant DA in then-DA Faye Peterson's office and points out that he is the only candidate for Hinds DA who has prosecuted a felony.
alexander4da.com
www.jfp.ms/politics/
This episode is brought to you by the members of the JFP VIP Club. Join at jfp.ms/VIP and help support JFP programming such as Let's Talk Jackson.
Check out the episode on Soundcloud at https://soundcloud.com/letstalkjxn/ltjpx07-stanley-alexander.