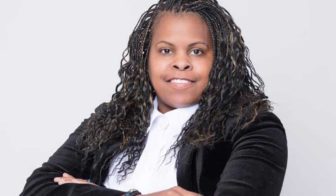 In this episode of our special series for the 2019 political season, Donna Ladd talked with Colendula Green, a candidate for Sheriff in Hinds County.
Green currently serves as the public information officer for the Jackson Police Department, where she's the first women ever in the role. She's been in law enforcement for 14 years, with a bachelors degree in criminal justice and a masters degree in elementary education, both from Jackson State University.
In her platform for sheriff, she's focused on something she's been known for as a JPD officer—increasing community engagement and outreach to citizens. She says she'll increase transparency, bring the Hinds detention centers into compliance and work on the Sheriff's department's accountability.
www.cgreen4sheriff.com/
jfp.ms/politics/
This episode is brought to you by the members of the JFP VIP Club. Join at jfp.ms/VIP and help support JFP programming such as Let's Talk Jackson.
Check out the episode on Soundcloud at https://soundcloud.com/letstalkjxn/ltjpx09-colendula-green.