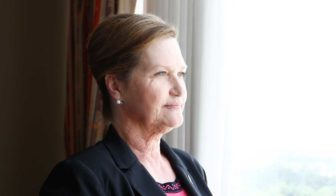 In this episode in our limited series for for the 2019 political season, Donna Ladd speaks with Vicki Slater, a candidate for the Mississippi House of Representatives in District 56, which serves western Madison County shooting over from Gluckstadt up to Flora; down to a stretch of Hinds County on the west side of Hwy 49, reaching down to Clinton. Slater, an attorney who lives in Madison County, hopes to get through the primary and challenge Phillip Gunn, the incumbent, who also happens to be Speaker of the House.
www.facebook.com/SlaterforMississippi
jfp.ms/politics/
This episode is brought to you by the members of the JFP VIP Club. Join at jfp.ms/VIP and help support JFP programming such as Let's Talk Jackson.
Check out the episode on Soundcloud at https://soundcloud.com/letstalkjxn/ltjpx13-vicki-slater.