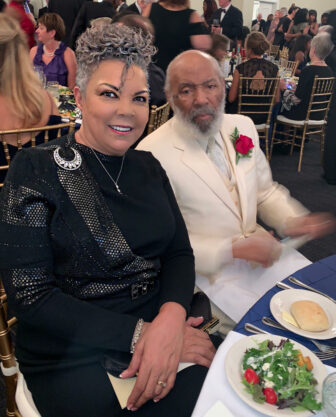 In this episode, we spoke with Dr. Judy Meredith, a former TV and radio news reporter and anchor and also a former journalism professor at Jackson State University.
Judy Meredith recently completed a documentary about her husband, called "Who is James Meredith" and she discussed the film, her husband, and her own life and career with Let's Talk Jackson's Donna Ladd.
This episode is brought to you by the Center for Art & Public Exchange at the Mississippi Museum of Art.
More at http://museumcape.org/.
Let's Talk Jackson is sponsored by Mississippi Federal Credit Union.
More at http://www.msfcu.us/
Check out the episode on Soundcloud at https://soundcloud.com/letstalkjxn/ltj-judy-meredith-7×15