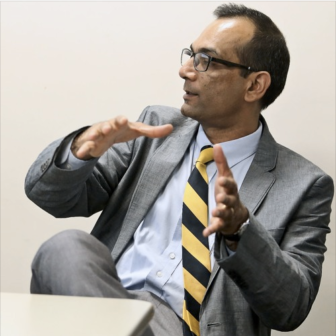 Dr. Mukesh Kumar is an associate professor at Jackson State University who recently finished a two-year stint as the director of planning and development for the City of Jackson. He sat down with Todd Stauffer to discuss his time with the City and what the discipline of planning can (and can't) do to improve the quality of life in a place like Jackson.
Let's Talk Jackson is sponsored by Mississippi Federal Credit Union; this episode also is brought to you by the Center for Art & Public Exchange at the Mississippi Museum of Art. More at http://museumcape.org/.
This episode is brought to you by the members of the JFP VIP Club. Join at jfp.ms/VIP and help support JFP programming such as Let's Talk Jackson.
Check out the episode on Soundcloud at https://soundcloud.com/letstalkjxn/ltj-7×20-mukesh-kumar.