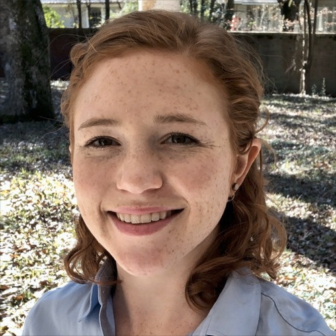 Merritt Baria is a 23-year-old political strategist in Mississippi who grew up in Jackson and on the Gulf Coast, and is now living back in the capital city. The daughter of outgoing Mississippi House Minority Leader David Baria, Merritt talks with Donna Ladd about the need for more women to run for office in the state and for strategists to take a wider view of who is a "viable" candidate or not. She plans to help more women, in particular, run for and win office as she did with incoming House Rep. Shanda Yates.
Merritt Baria on LinkedIn: linkedin.com/in/merritt-baria-73b426a3/
Let's Talk Jackson is sponsored by Mississippi Federal Credit Union.
This episode is brought to you by the members of the JFP VIP Club. Join at jfp.ms/VIP and help support JFP programming such as Let's Talk Jackson.
Check out the episode on Soundcloud at https://soundcloud.com/letstalkjxn/ltj-7×21-merritt-baria.